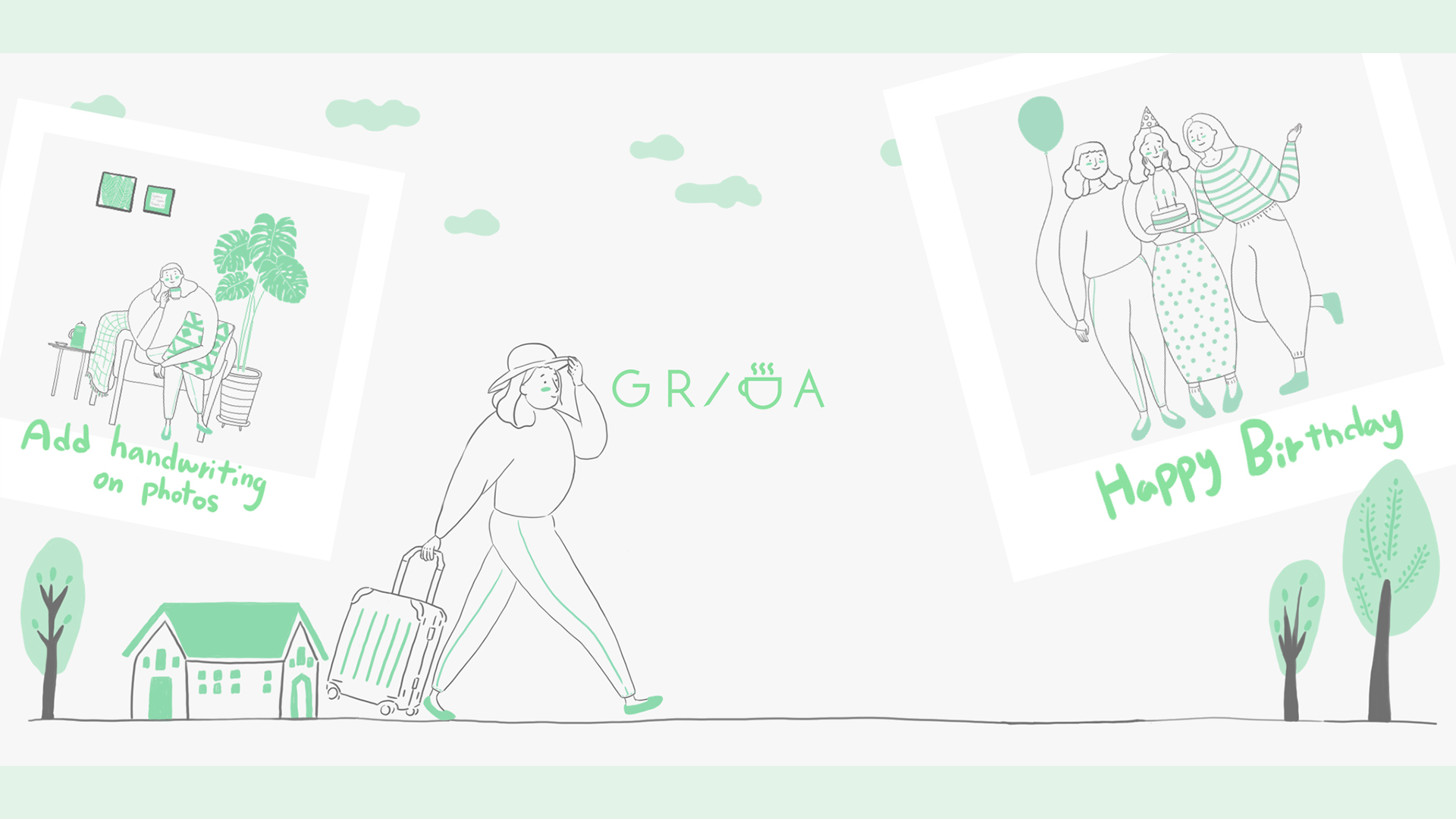 My role
User research
Prototyping
UI/UX Design
Illustration Drawing
Summary
Add story to photos with handwriting. Grida inspires the feeling of appreciation on everyday life moments by enabling the user to create beautiful post. Unbelievably simple to use, yet results look impressively beautiful.
Photos Frame by Dominant Colours
A colour frame was designed to make the picture with handwriting look more beautiful. The four main colours of the picture were extracted by applying an algorithm to this frame. The frame serves
Creating your own handwriting stickers
You can save your handwriting as a sticker and continue to use it in other pictures. Also, these handwriting stickers can be shared individually with other users. A combination of handwritten stickers makes it simple to decorate your photos.