My role
User research
Prototyping
UX/UI design
Brand guideline design
Summary
PaperTube is a new type of video production tool that the creator can use to easily produce a video and record real-time screen and handwritten data at the same time by using the smartpen technology.
The Challenges and Solutions
We discovered that conventional way to record the video lectures are too expensive and complicated to take video as an individual user. Especially, notetaking with lecture material recording needs high cost in production, involving come exclusive tools, platform or higher editing skills. We thought that we can break this barrier and create a more accessible - inexpensive, portable, easy-to-use tool, more creators can take their lectures to the social sphere. We designed the solutions with mobile, smartpen and papercontroller.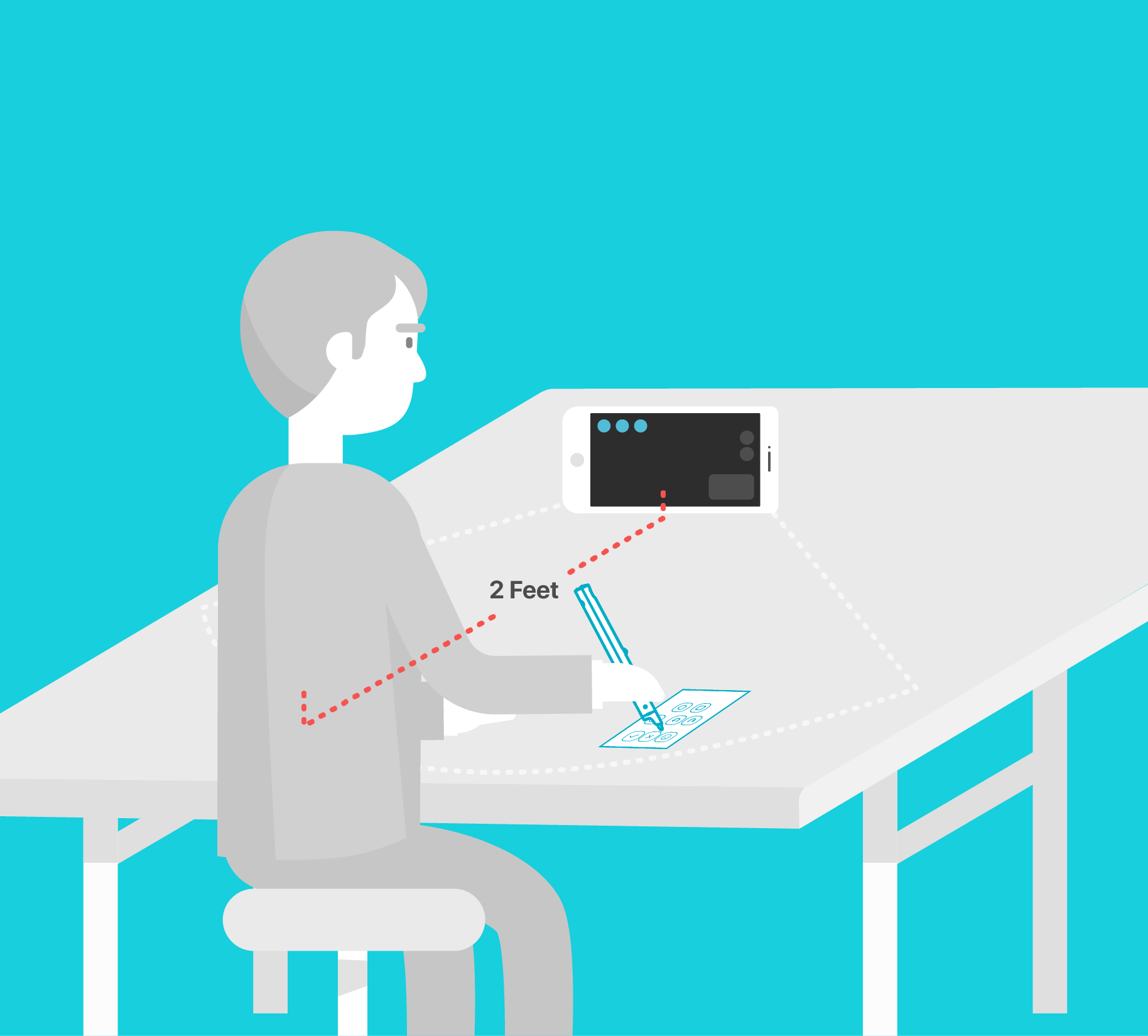 Designing a seamless experience for them by supporting the multi-tasking was the main challenge. What we found out through the design research and persona interviews, to capture a person's face and body language (e.g. hand gesture) properly, the camera needs to be roughly 2 feet (arm's length) away. This distance also permits the user to most easily monitor the screen. However, this distance is not ideal to touch the screen, causing the twisting of the body and controlling several buttons quickly and accurately becomes really hard.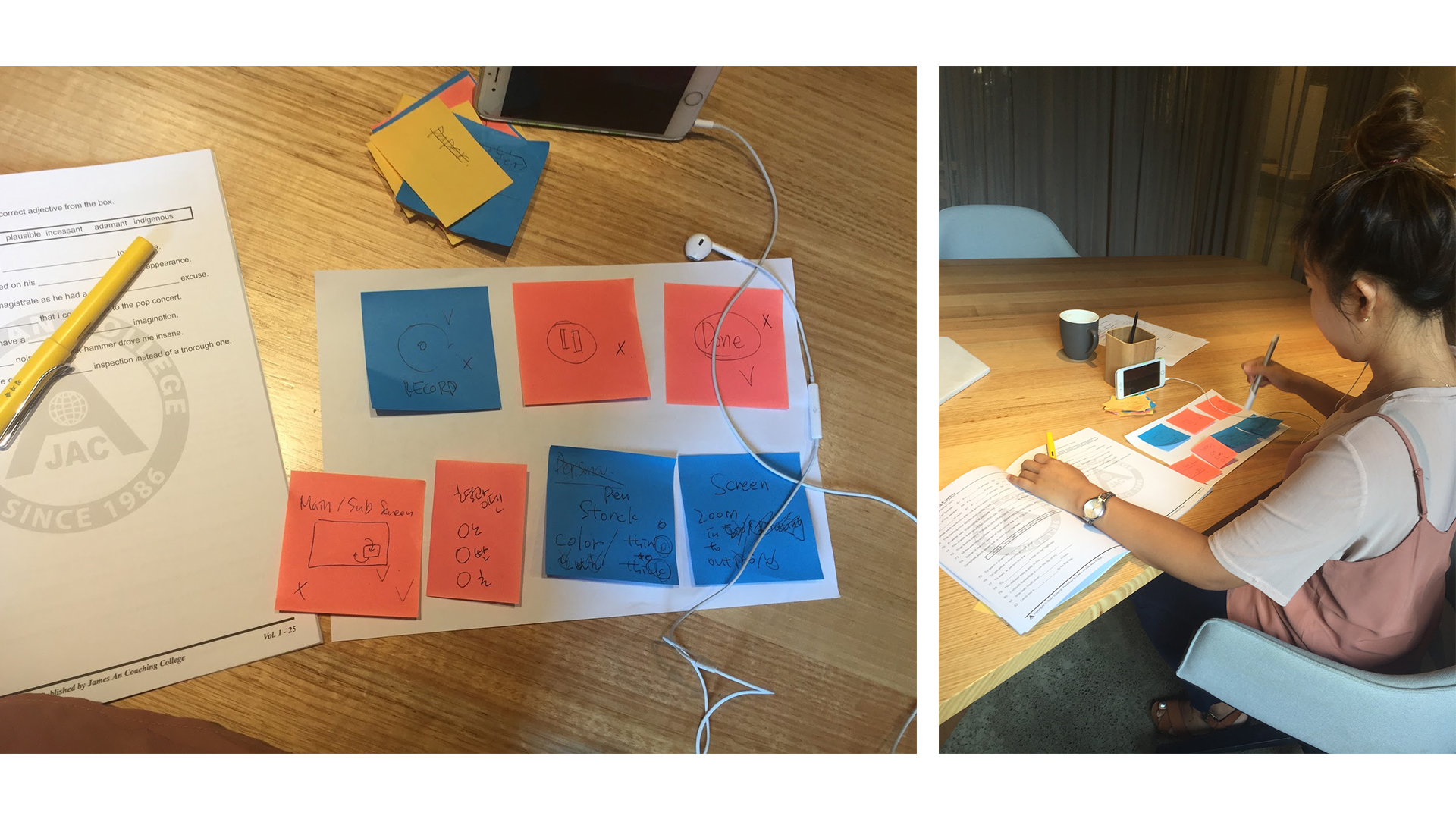 PaperTube Controller is a single sheet of paper that user can put on a desk and control multiple features; recording start, stop, sound effect, pen colour choosing, zoom and so on; by tapping it with the smartpen. The creator can control recording video features without tapping the mobile and keep the proper distance to capture body gestures freely.